GPTPLUS - ChatGPT for Search Engine(for Google, Bing and more)
ChatGPT for Search Engines (for Google, Bing) was developed by GPTPLUS as a powerful browser add-on that enhances search engine capabilities by integrating the benefits of ChatGPT.
Try it now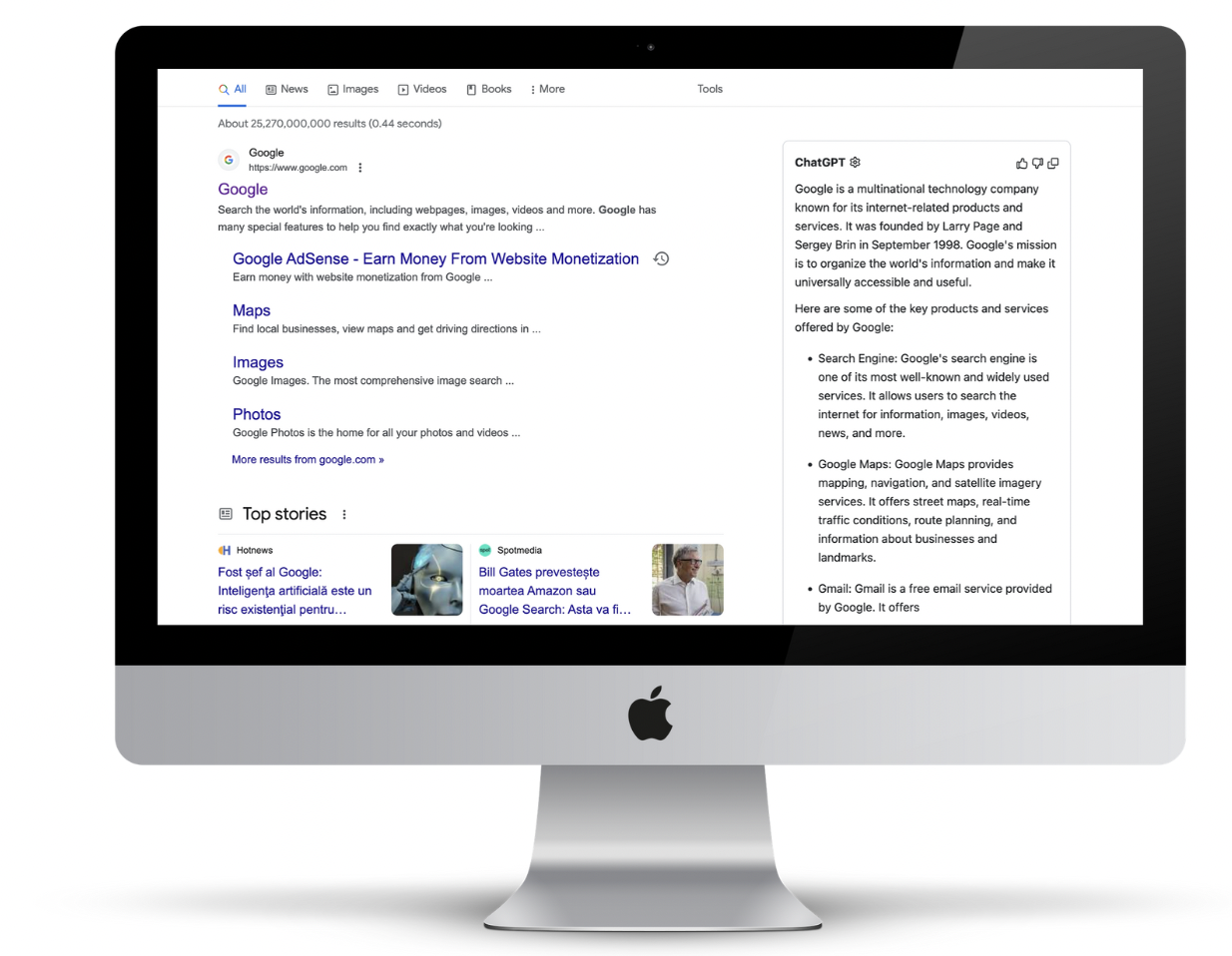 Feature
ChatGPT for Search Engine Can Help You
---
ChatGPT for Search Engine's advantages
Compatible with major search engines
We summarize the most accurate results of the major search engines for you, so that you know what you are looking for without having to browse all the pages.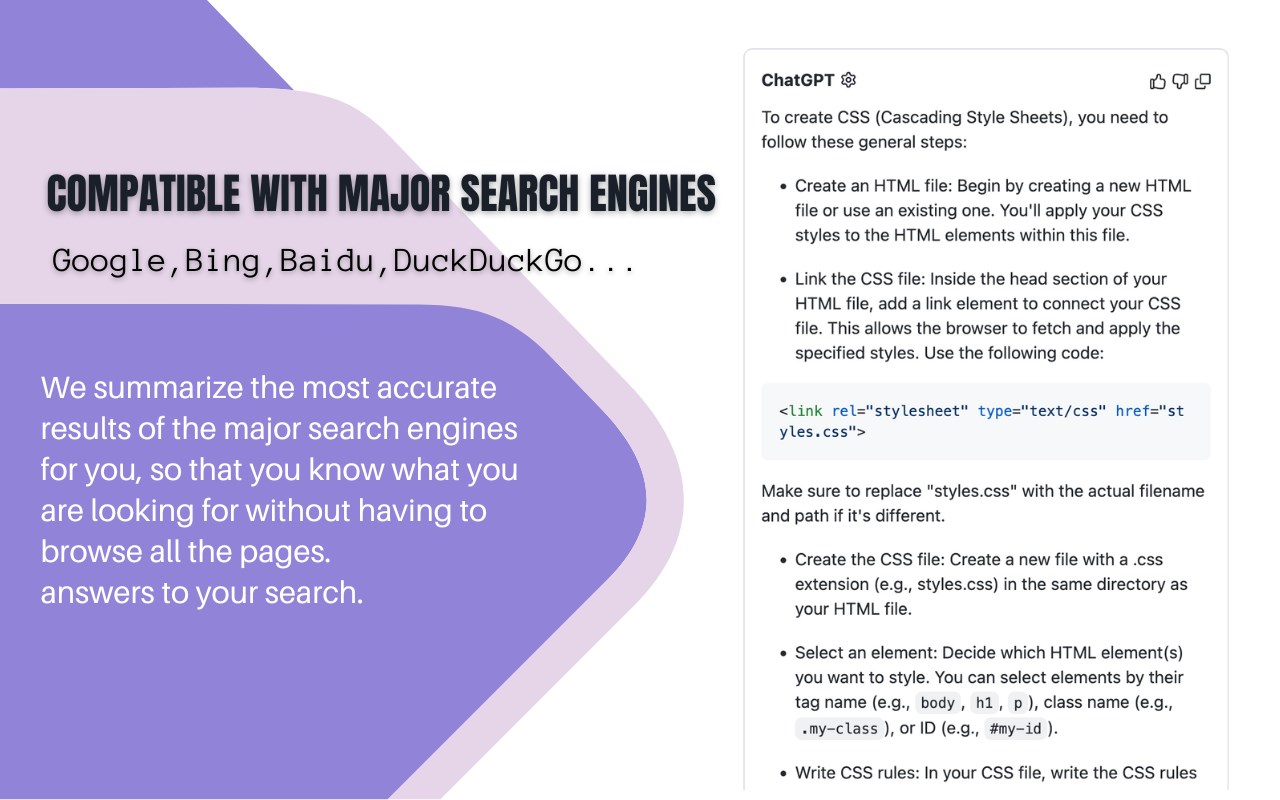 Use ChatGPT in your browser at any time
You can open ChatGPT and use it at any time from the browser plug-in panel. You can also set a shortcut to open the window with one click.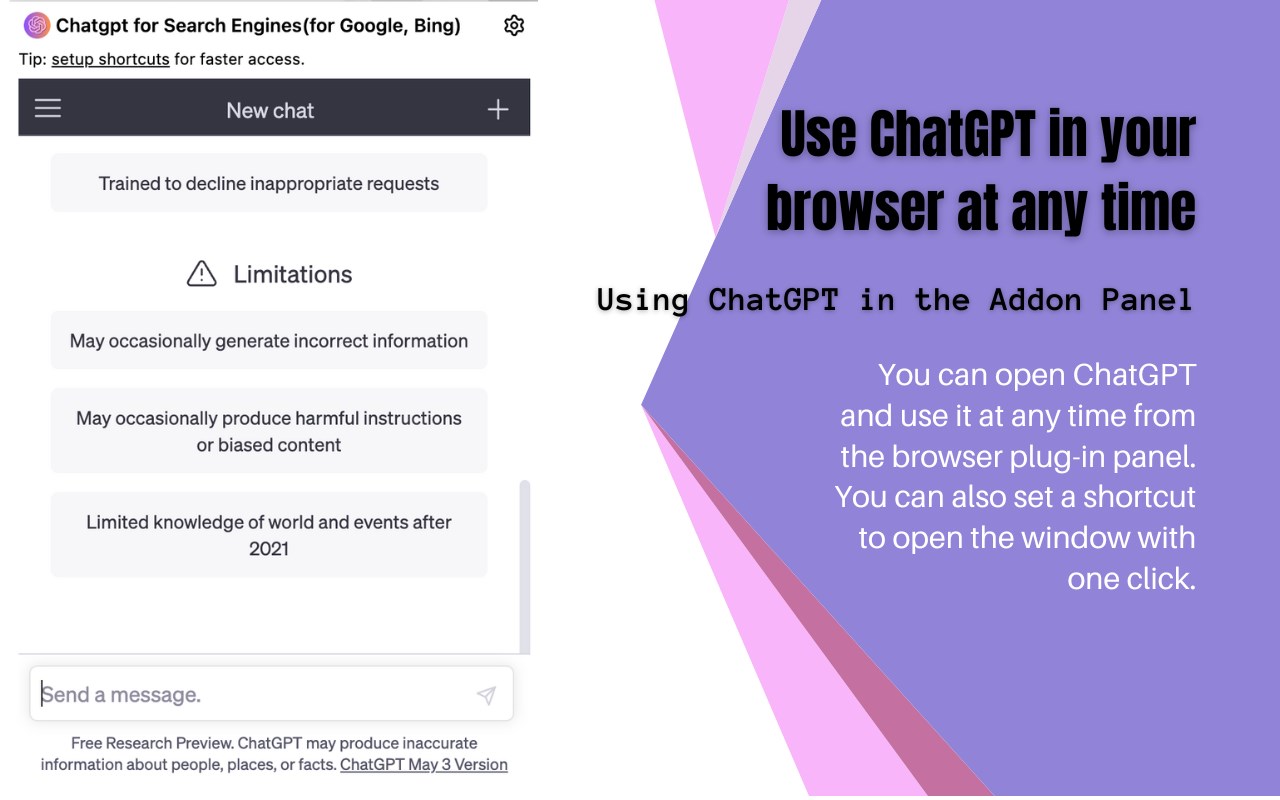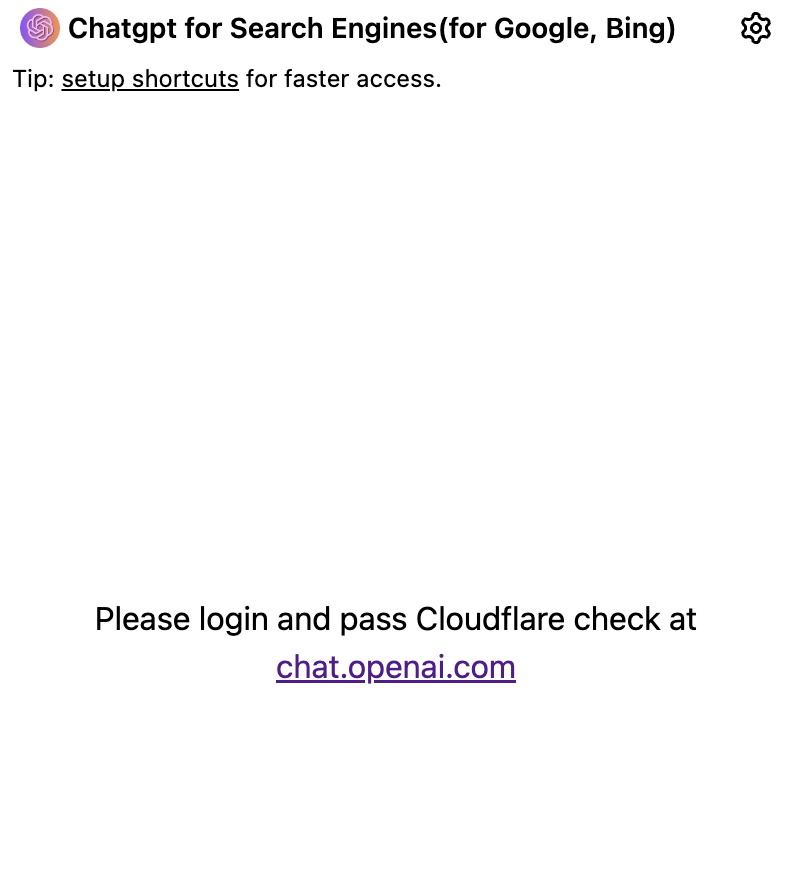 01
Login to your OpenAi account
You need to log in to your openAi account in order to use ChatGPT for Search Engine properly.
Note: You can enter your own key to get a faster response time.
02
Search on your browser
ChatGPT for Search Engine supports almost all search engines, you can enter keywords in your browser and ChatGPT for Search Engine summarizes the selected part of the search results for you.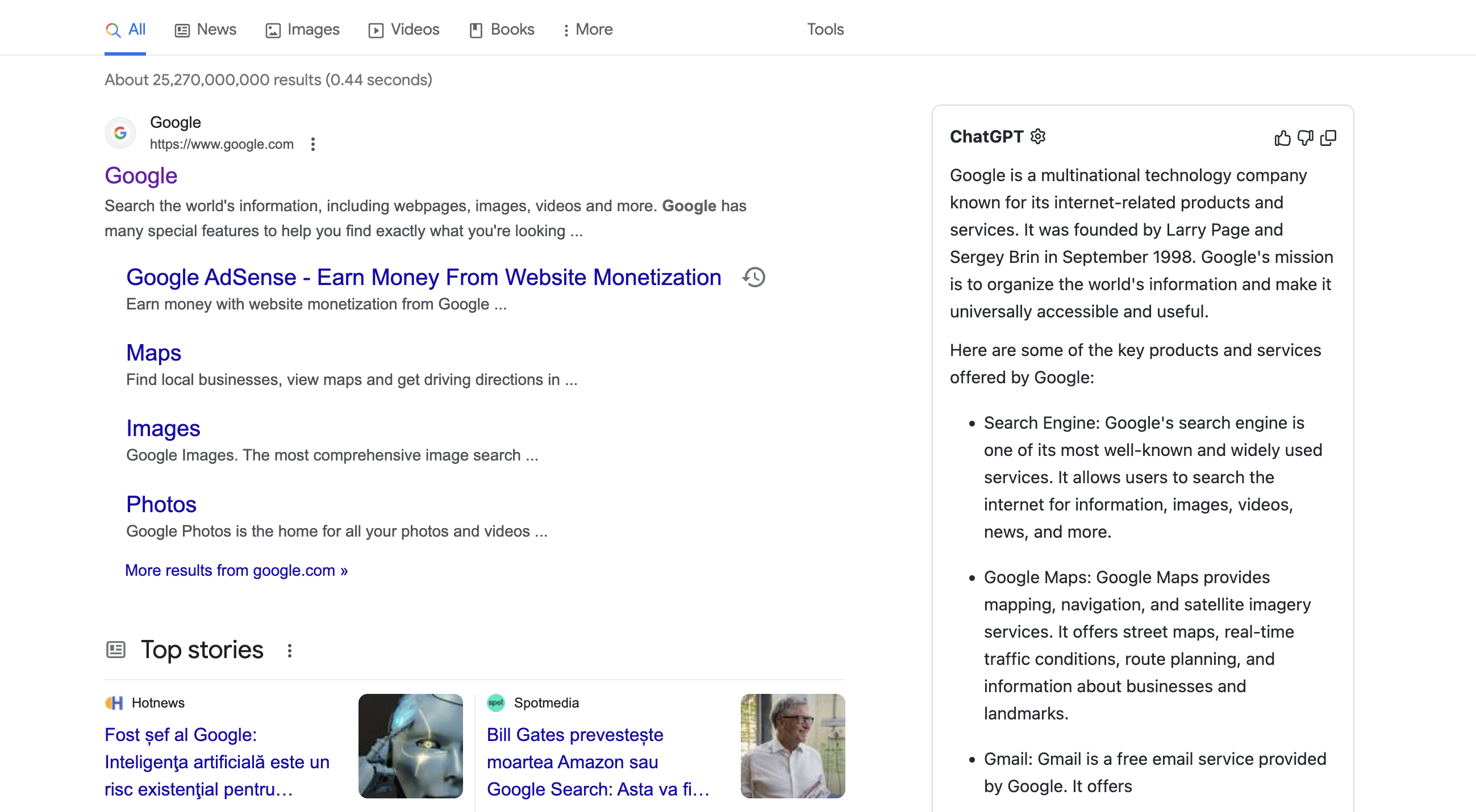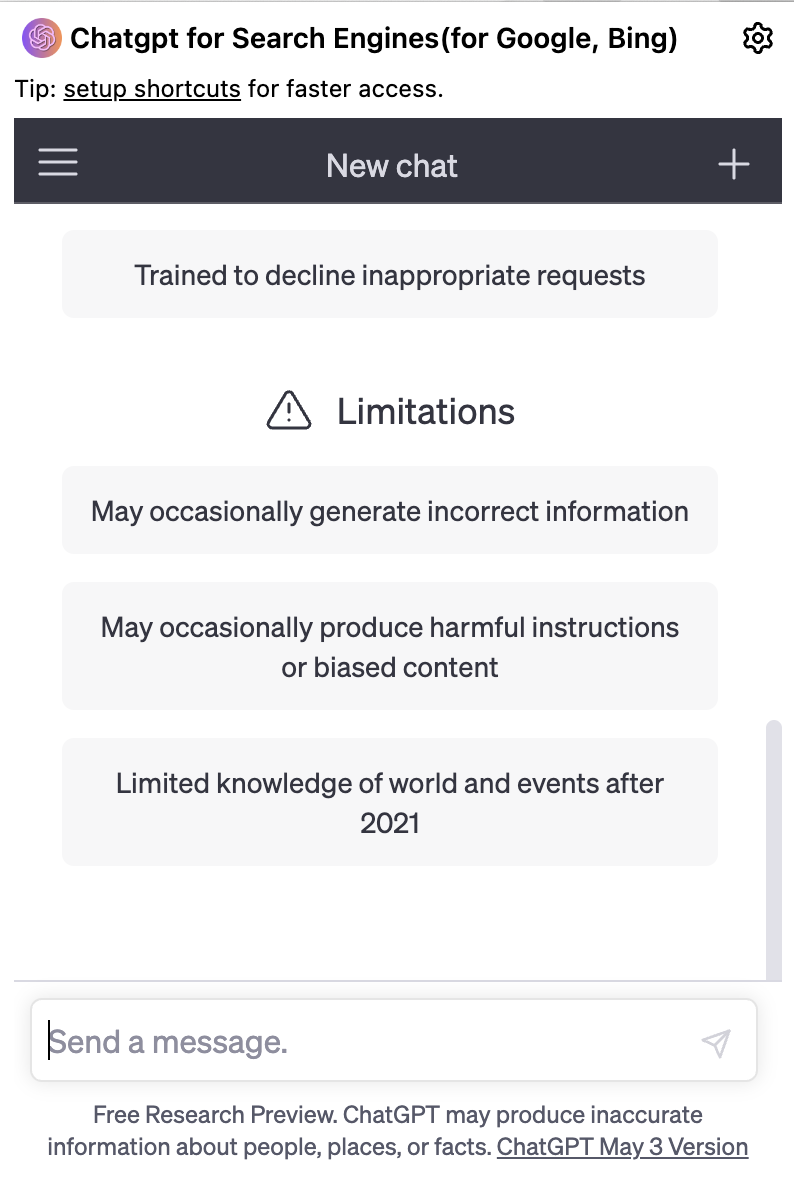 03
Using ChatGPT in a small window
Click on the extension button on the top right to use ChatGPT at any time.
ChatGPT for Search Engine! Install it now👉